Run Forrest, RUN!
Ask yourself…am I going to run in Free the Captives' 5K again in the spring?
     (Of course I am!)
Wouldn't it be great if I could save $12?
     (Who doesn't want to save money at Christmas time!??)
Well, I should just click on this link and go ahead and register for Free the Captives' SuperHeroes for Freedom 5K!
(Register before Dec. 31 to save $10, and share about it on Facebook to save $2 more. Register now to save money and to not feel guilty about eating an extra slice of pecan pie at Christmas.)
---
Ring in the New Year by fighting teen sex trafficking in Houston! Join Free the Captives for our first ever Masquerade Ball! This fun event is hosted by our Young Professionals Group. Invite your friends and get dressed up for an unforgettable evening!
There will be dancing, light bites, a DJ, cash bar, auction and more. Dress is semi-formal/cocktail attire. Don't forget your mask! Space is LIMITED so buy your tickets today!
---
An Early Christmas for our Girls!
"I did not believe in God. But He just blessed us right now. I wasn't going to have Christmas because we are kinda broke. But then you dropped off these presents, this tree and decorations, and all this food," said one of our teen trafficking survivors in shock and awe of the generosity of our amazing supporters.
Many of us will have a bountiful Christmas with gifts galore under a beautiful Christmas tree. Our girls will not unless we step in. And because of your support, you showed our girls how much God loves them. We are SO GRATEFUL to all of our Christmas sponsors who made sure that each of our girls has a fantastic Christmas – tree, lights, gifts and a full blown Christmas dinner!
Your support shows them that God is real, He cares, and that love triumphs over evil. Thank you, and Merry Christmas!
---
Mentor a Trafficked Teen: Deadline is TODAY – Dec. 15!
Free the Captives needs women to mentor our teen trafficking victims! You can make a difference in their lives. A six week training is mandatory for all mentors. To be a mentor or attend our in-depth volunteer training, please email volunteer@freethecaptiveshouston.com. Applications for the training must be received by December 15.
---
Spring and Summer Internships Applications DUE TODAY
Are you a college student? Do you want to impact the lives of teen trafficking victims in Houston? We have both paid summer and spring internships available. Applications are due by December 15. Please request an application from volunteer@freethecaptiveshouston.com. For more info, go to http://www.freethecaptiveshouston.com/take-action/intern/.
---
Buy a Candle, Save a Life
Make a difference, and buy our amazing teen trafficking survivors' hand-poured soy candles!  Our girls made these candles this summer, and each candle comes with a handwritten note for you. And the candles smell heavenly, especially our newest scent – the "Freedom" candle! Don't miss out!
---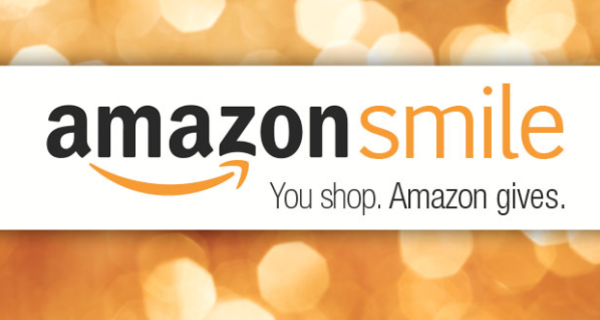 Your Amazon Shopping = Donation to Free the Captives
Do you shop on Amazon? Use this link, smile.amazon.com/ch/45-2214142, to select Free the Captives as your Amazon Smile charity, and Amazon will donate a small portion of each purchase to us. Who knew your online shopping could fight teen trafficking? Just be sure to make any future purchases from smile.amazon.com instead of amazon.com.
---
Free the Captives' Job Opening
Free the Captives, an anti-trafficking 501(c)3, is seeking an Assistant Program Coordinator to help end human trafficking in Houston. Experience a wide variety of exciting opportunities, including but not limited to:
Working directly with teen trafficking victims including mentoring
Organizing special events (5k, Christmas Market, Gala, Fashion Show, etc.)
Managing volunteer projects and training
Raising awareness via public speaking engagements and on social media, and
Supervising sales and manufacturing operations within our candle business.
Candidates should be self-motivated, detailed oriented, organized, flexible, and emotionally mature; have strong writing skills and the ability to multitask; and work well under pressure in a fast paced environment. For further requirements and details on how to apply, click here. Please noemail inquiries.